William Henry Ornamental Iron Works has been in the news quite a bit lately.

The History Channel profiled us in their Hands-On History program, in an episode that aired on July 20th, 2002. Our local paper, the Intelligencer-Record, documented the event in an article that appeared in the July 18th edition. Click the thumbnail below to read the article text and view the photos that appeared with it in the paper.
The Fabricator, a publication of the National Ornamental & Miscellaneous Metals Association, published an article written by Bill Henry. The article, A Railing with Plenty of Twist, appeared in the May/June 2001 issue. Click the thumbnail below to read the text of the article and see the railing we created.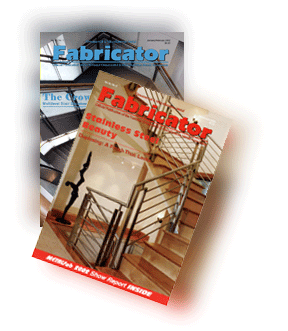 © 2016 William Henry Ornamental Iron Works